Culinary highlight:
Our Bellaval pampering board
As a guest of the Hotel Bellaval you will enjoy our daily pampering board. Thomas and Sunsann Schulze and the kitchen team attach great importance to the highest quality of the basic products. Gently prepared and created with love, all dishes taste especially good. Our trusted suppliers ensure that only high-quality food finds its way into the Bellaval kitchen. Let yourself taste it!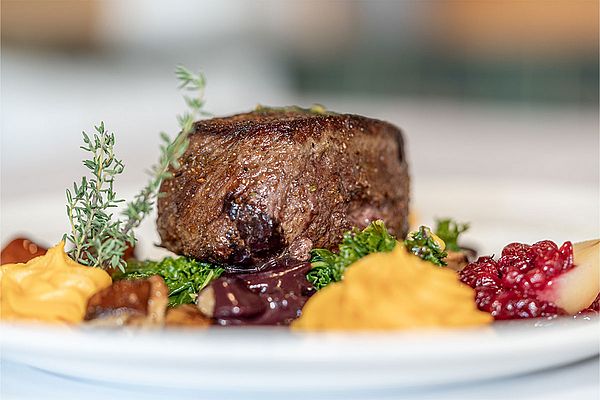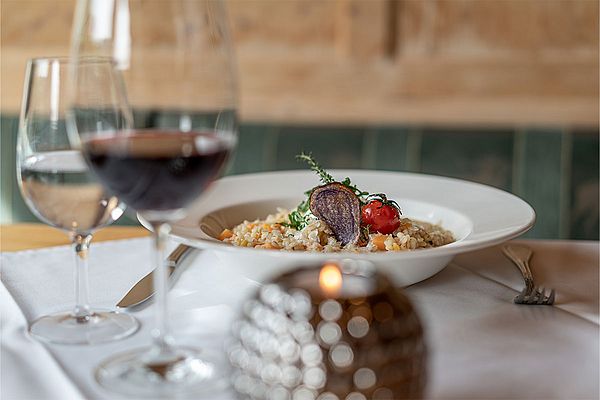 The perfect start to the vacation day in Scuol
The culinary pampering program already starts in the morning with the rich breakfast buffet. In addition to yogurts, bircher muesli and fruit salads, cereals and grains as well as dried fruit make the perfect athlete's energy breakfast. Our in-house bakery Erni supplies fresh breads daily, which taste especially good with homemade jam.

The cheese trolley with a wide variety of hard and soft cheeses from the region, as well as from Italy & France, is also very popular with our guests. In addition to the tea station with a large selection of teas, there are a variety of freshly squeezed fruit juices, various chocolate and Ovaltine drinks and of course the best coffee available.

Of course there is always mineral water and Scuoler water from the region for free withdrawal. Enjoy this tasty start to your vacation day!


Meal times:

- Breakfast: 07.00 - 10.00 a.m.
- À la carte - Large menu: 11.30 - 14.00 h and 18.00 - 21.30 h
- À la carte - Small menu: 14.00 - 18.00 hrs
- Half board dinner (in the restaurant): 18.30 - 20.00